Posts tagged 'beach huts'
Whether you're dreaming of a cosy little beach hut or a home with it's own private beach we've got something for you. Here are our top 10 beach houses for sale on Zoopla.
1. This stunning sea side home has it's own private beach access. Not only that but we're in love with the view.
Six bed in Swansea – Savills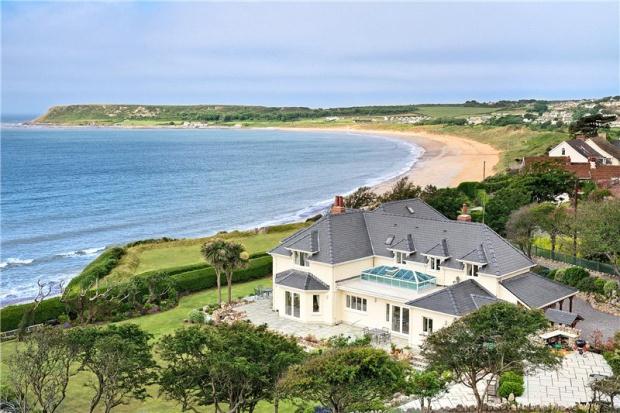 2. Possibly the cutest beach hut in the country!
Whitstable – Foundation Town Homes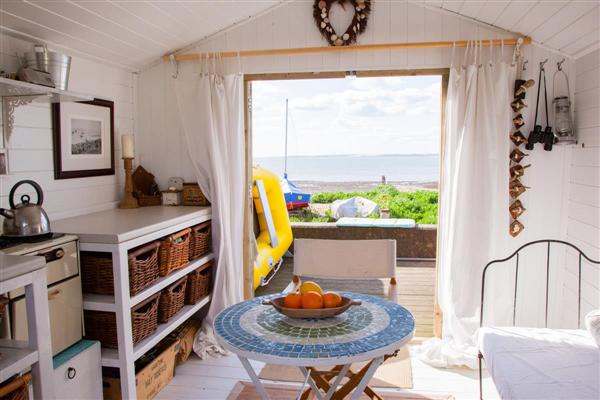 3. This modern beach-front home takes advantage of the magnificent views on offer.
Five bed in Shoreham-By-Sea – Osborn Humphreys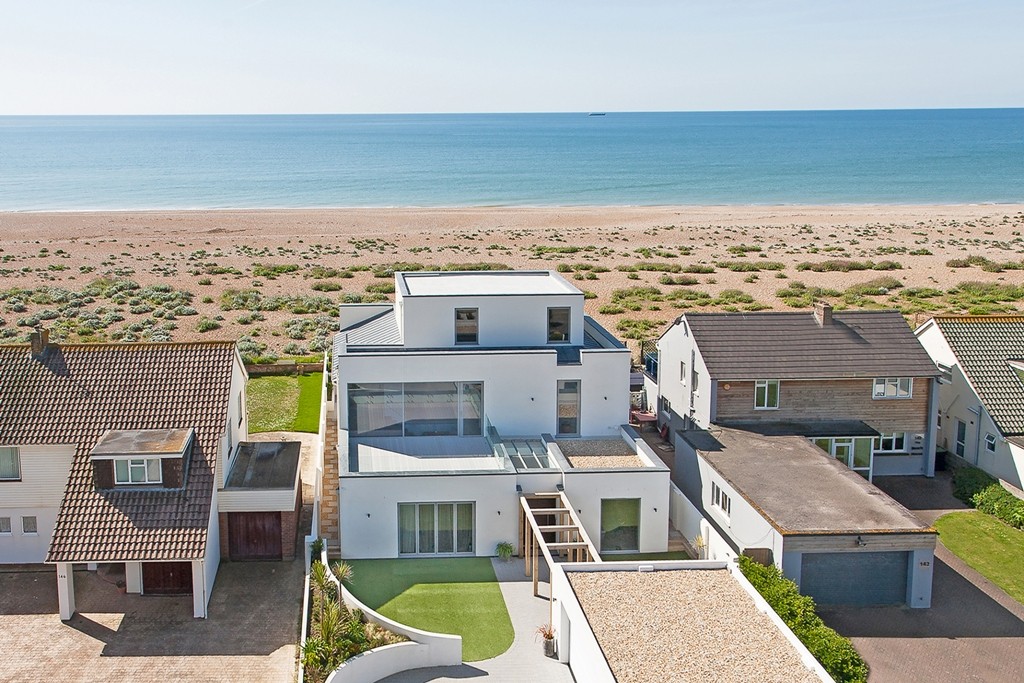 4. You literally can't get closer to the beach. This end row beach hut is very cosy inside also.
Wells-Next-The-Sea – Sowerbys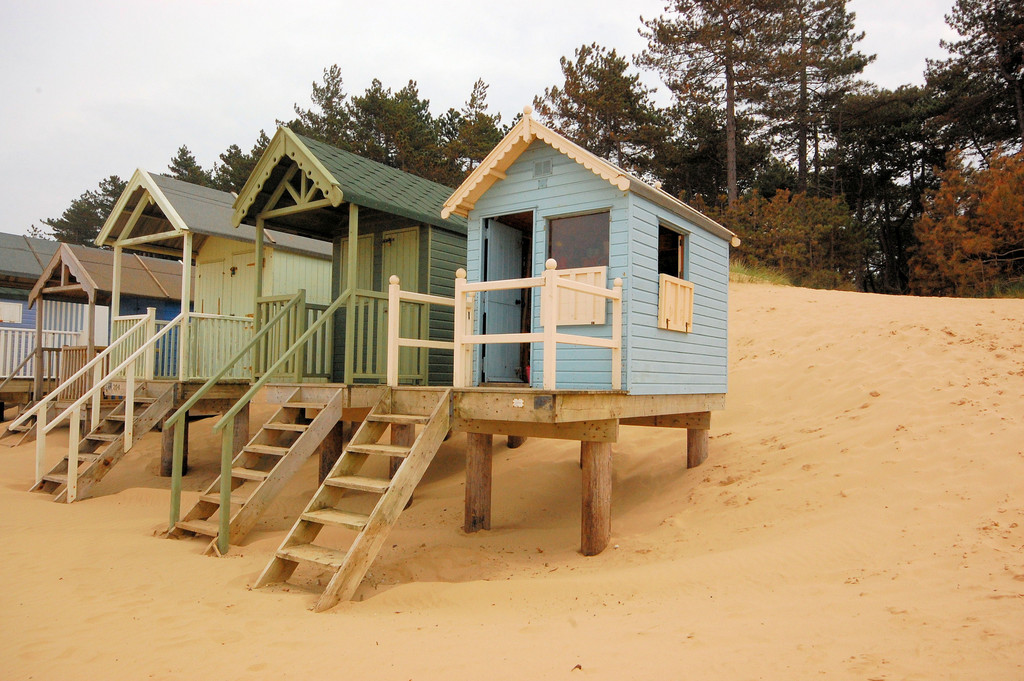 5. Not your typical beach house and that's what we like about this cliff hugging domicile.
Four bed in Eyemouth – Sanderson Young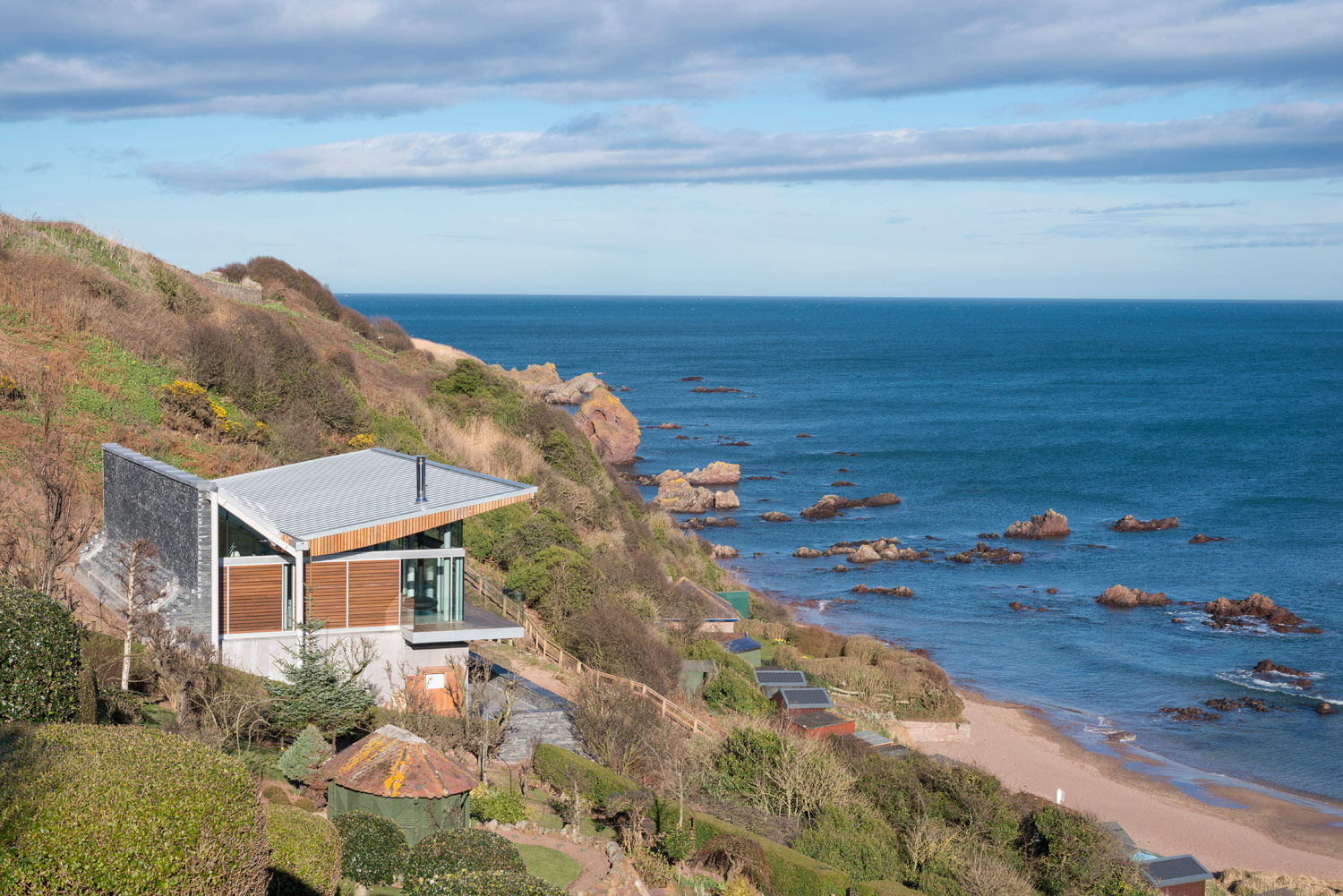 6. A tough view to beat from this holiday chalet in St. Ives.
St.Ives – Countrywide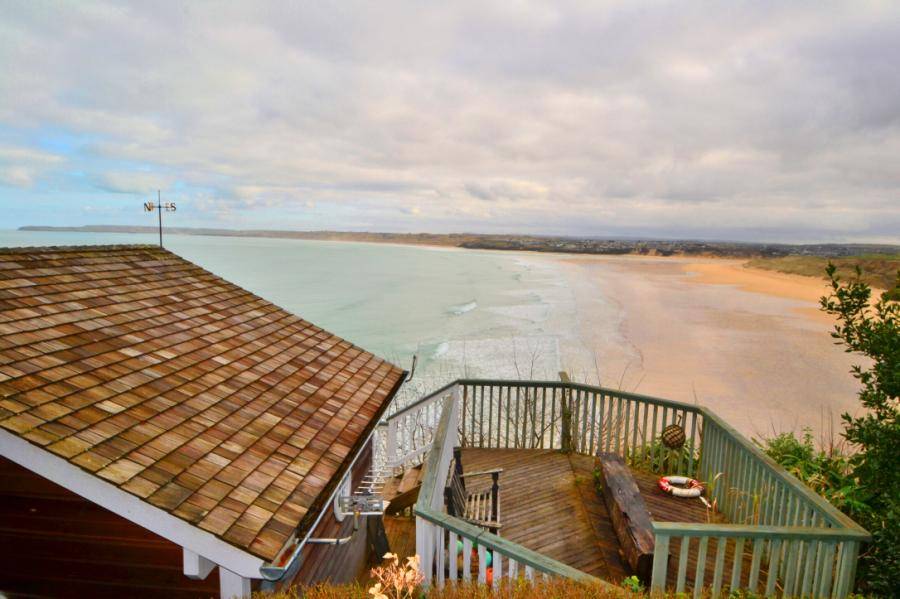 7. Nestled on the side of Carbis Bay is this impressive new build offering uninterrupted sea views.
Four bed in Cornwall – Chesterton Humberts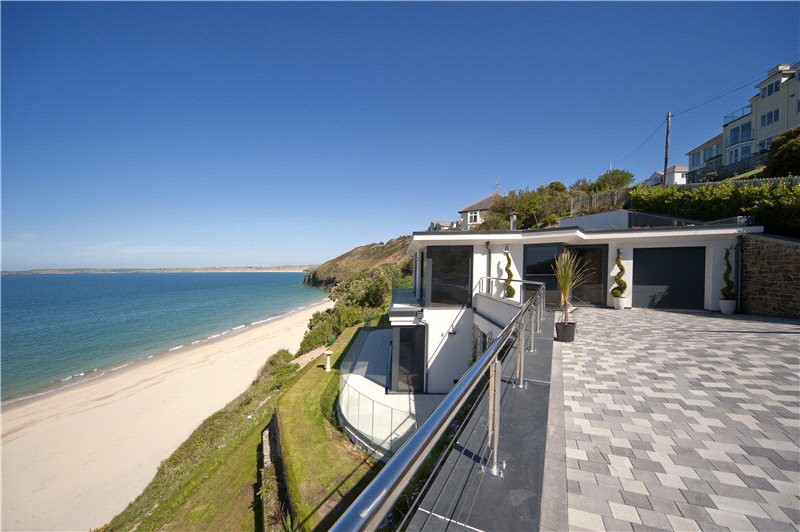 8. This New England style home offers the ultimate in beach houses with it's own private beach at the end of the garden.
Five bed on the Isle Of Wight – Spence Willard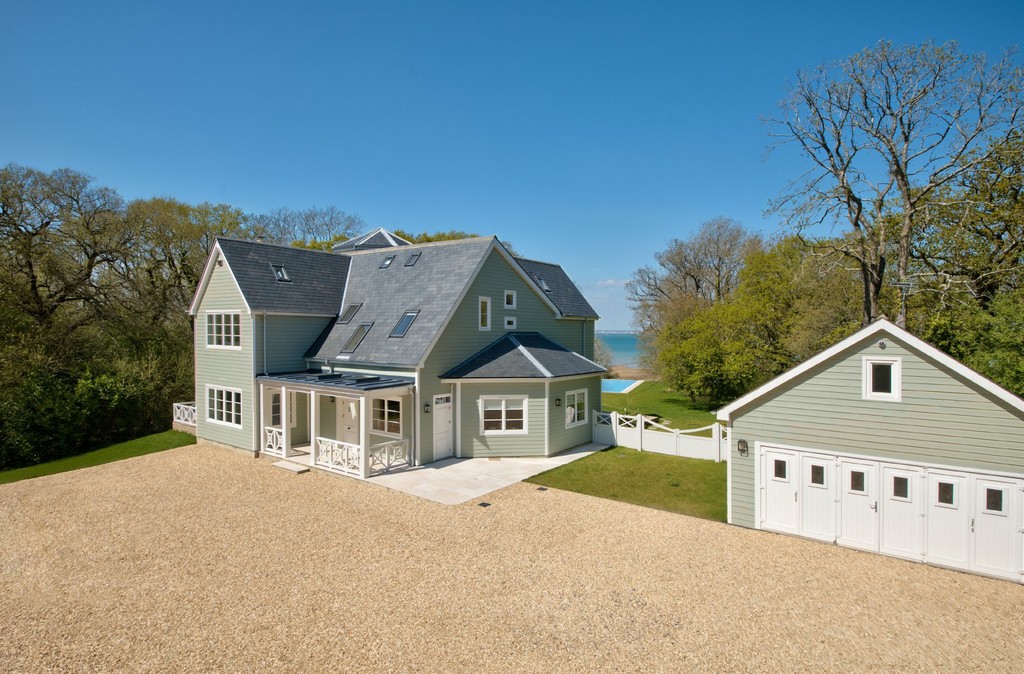 9. Aptly named 'Happy Days' we're sure this beach hut can bring plenty of summer fun for all the family.
Southwold – Durrants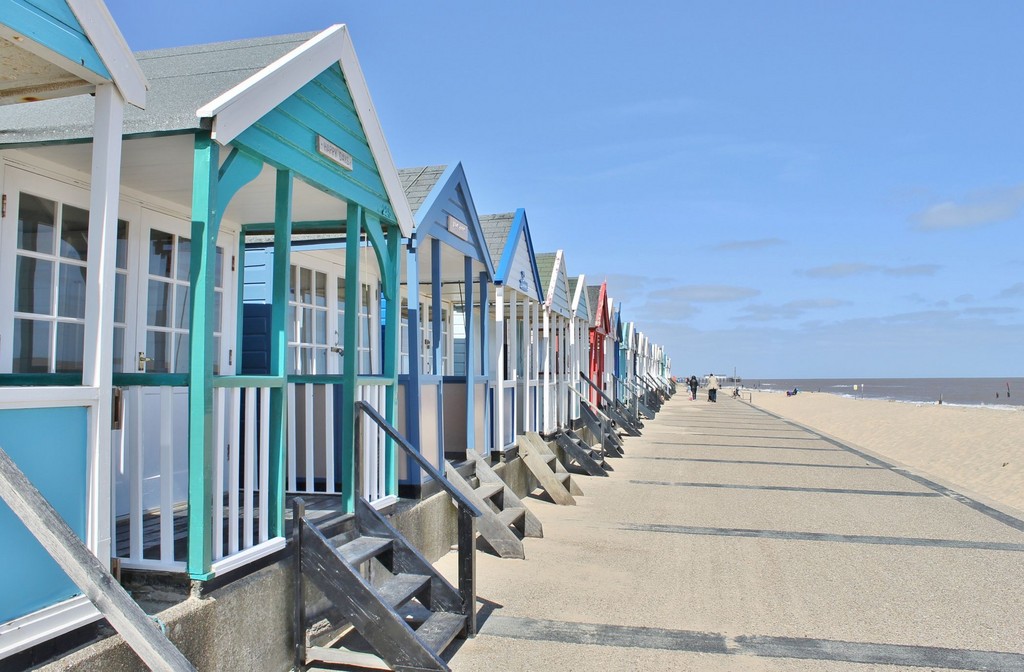 10. Can't decide if you want to live in the countryside or by the sea? This could be the ideal compromise for you. Set on 30 acres of stunning countryside you are also only a short stroll to your own private beach.
Seven bed in Devon – Savills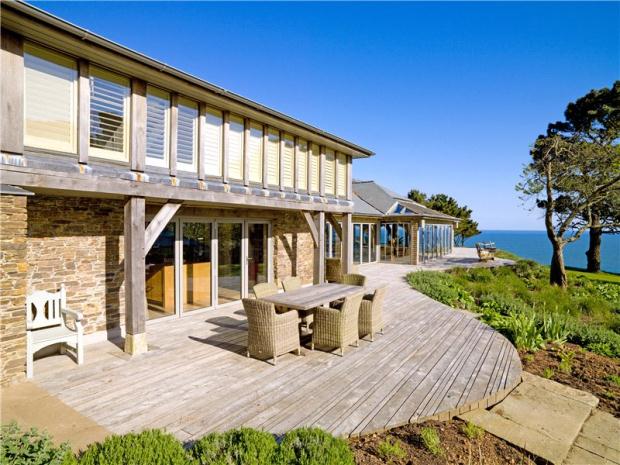 Send us a link via Twitter to your #propertyoftheweek on Zoopla and our favourites will feature on the blog every Friday.
Some say it's a property market with no foundations built on shifting sands but despite often having no running water and cramped living conditions,  Britain's beach huts are rapidly reaching castle-like prices.
Last month an 18ft wooden hut overlooking the Solent on Mudeford beach near Christchurch – the Knightsbridge of the beach hut world – fetched £170,000 after going on the market for two days. And this week an 11ft former fisherman's hut with views of Lyme Bay and Chesil beach in Dorset (and the Olympic sailing area) was put up for sale at £75,000 through eBay.
But not all such beach retreats are so expensive. So here's some of the more alluring but affordable if you have a yen for hitting the huts. All these properties, like almost all beach retreats in the UK, are available on year-long leases negotiated (usually) annually and not available for overnight use.
1. Price: £69,000.
Where: Wells-Next-The-Sea, Norfolk
What: Recently rebuilt beach hut (2010) at the end of Holkham beach where dogs are allowed.
More details
2. Price: £60,000
Where:  Wells-Next-The-Sea, Norfolk
What: Hut on a raised platform close to the beach car park west of the local Lifeboat Station.
More details
3. Price: £57,500
Where: Wells-Next-The –Sea, Norfolk
What: Partly-refurbished cabin on the popular and dog-free Holkham end of Wells-Next-The-Sea beach.
More details
4. Price: £33,500
Where: Portland Bill, Portland off Weymouth
What: Medium size hut that's shabby chic on the outside, Cath Kidston inside.
More details
5. Price: £25,000
Where: Old Hunstanton, West Norfolk
What: Cute, single room hut overlooking gorgeous sand dunes rebuilt in 2008.
More details
6. Price: £22,500
Where: Tankerton, Whitstable, Kent
What: Large seafront raised hut 15 minutes by foot from central Whitstable along the town's esplanade.
More details
7. Price: £20,000
Where: Alum Chine, Bournemouth, Dorset
What: Extremely pretty 2010 built beach hut on a hillside overlooking a sandy beach in front of the shops and other amenities of a small village.
More details 
8. Price: £22,000
Where: Church Ope Cove, Portland, Dorset
What: Hut clinging to a hillside overlooking a rugged bay on the east coast of Portland isle.
More details 
9. Price: £17,500
Where: Whits End, Tankerton, Kent
What: Attractive powder blue furnished beach hut to the east of Whitstable a short walk from Chestfield & Swalecliffe railway station.
More details
10. Price: £13,950
Where: Ferring Beach, West Sussex
What: Front row beach hut on the fashionable western side of Worthing on Ferring Beach, famous for its long-established foodie haven the Bluebird Cafe.
More details
After reading a recent story on the BBC News website which asked "Are beach huts the new penthouses?" we got a little curious and used our clever keyword search tool to find "beach hut" properties for sale on Zoopla.co.uk.
Beach huts regularly make the headlines due to their quirkiness but predominantly because of the prices they fetch seem to be on the rise. Typically prices range from £9,000 – £120,000. However an unusual case back in July 2006 saw a pre-war wooden beach chalet  sell at auction for £216,000. It was one of a group of 14 that were built in 1934 and came with spectacular views over Chesil Beach at West Bexington, Dorset. One of the possible reasons it fetched such a premium, was the fact that in this beach hut overnight stays were permitted, which is unusual for a beach hut.
So,  if you're on the look out for a beach hut here are eight we found which range from £40,000 on Portland Bill to a £10,000 beach hut on the Isle of Wight.
Buckets and spades at the ready…
1. Portland Bill, Portland – offers over £40,000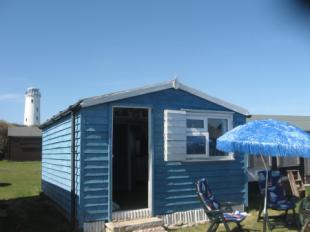 2. Pier Avenue, Whitstable – £22,000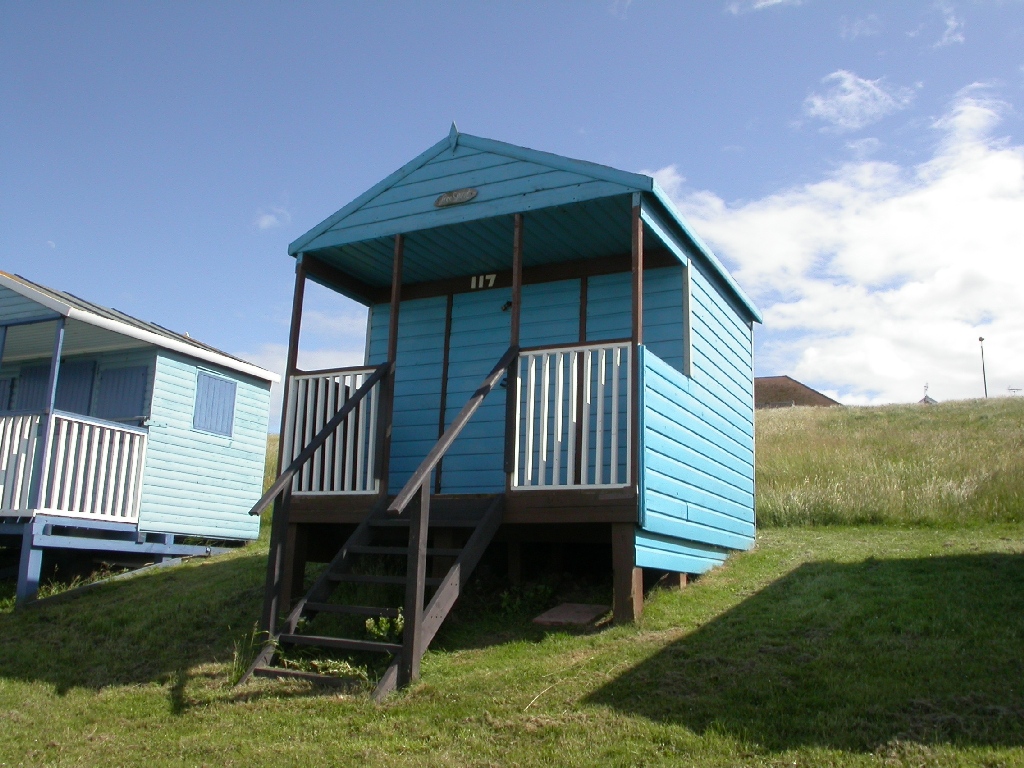 3. Tanketron Slopes, Whitstable – £21,000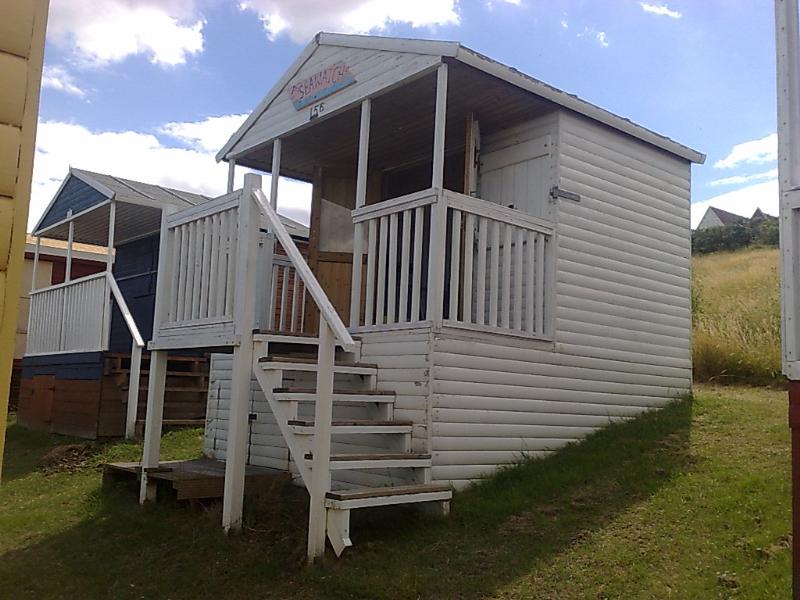 4. Shoeburyness, Southend-On-Sea – £20,000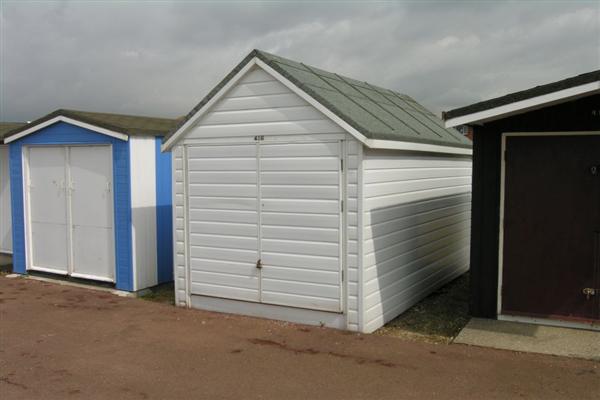 5. Marine Parade, Whitstable – £18,500

6. Puckpool, Ryde, Isle Of Wight – £15,000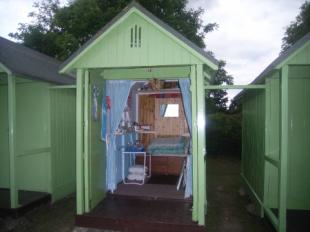 7. Queens Gardens, Hove – £12,000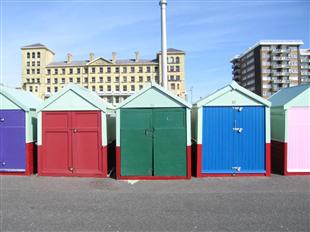 8. The Esplanage, East Cowes, Isle of Wight – £10,000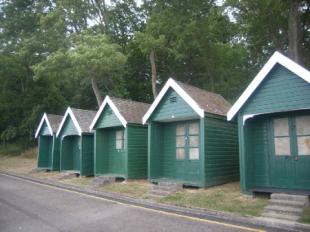 If you own a beach hut or have ever thought of owning one, let us know your thoughts in the comments box below, or come and say hello on twitter.